Hear Ye, Hear Ye
Welcome to the Online Village!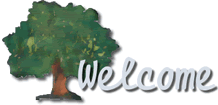 Thank you for visiting the City of Hillcrest Village online. The purpose of this site is to provide you with useful information and features to make your residency much more convenient. The site has several features in place to help you along the way. continued…
Small Taxing Unit Notice
The City of Hillcrest Village will hold a meeting at 7:00 p.m. on September 9, 2013 at the Municipal Building located at 200 W. Timberlane in Hillcrest Village, Texas 77511 to consider adopting a proposed tax rate for tax year 2013.
The proposed tax rate is 0.432600 per $100 of value. The proposed tax rate would increase total taxes in the City of Hillcrest Village by 9.22%.
Review the special meeting agenda and other agendas on the Documents page.
Receive Notification of Important Messages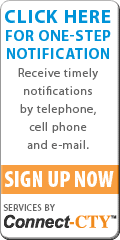 Hillcrest Village has implemented the Connect-CTY service to provide city officials the ability to communicate with residents regarding time-sensitive incidents, which may include planned and unforeseen public safety matters.
The Connect-CTY service allows officials to record, send and track personalized voice messages to thousands of residents in just minutes, through a single phone call. The city can also send text messages to cell phones, PDAs, e-mail accounts, and TTY/TDD receiving devices for the hearing impaired. The service requires no additional hardware; it can be used from any computer with Internet access or just a telephone, ensuring that officials can send vital messages from wherever they are located.
"I encourage Hillcrest Village residents to enter their contact information into the Connect-CTY service database to ensure they are prepared to receive important city notifications," Mayor Tom Wilson said.
Read the rest of the article for more information or sign up now by clicking the button above.
Rent the Municipal Building
Did you know that you can rent the municipal building for parties, or meetings? The rates are very reasonable. Rates for residents are as follows:
Rental
Additional Hours
Hourly Rental (2 – 4 hours)
$125.00/day
25.00/hour
20.00/hour
Special rates can be negotiated for educational classes, clubs, and nonprofit organizations.
Contact the city office at 281-756-0577, or use the Contact Us form.
Hillcrest on Facebook
Calendar
City council meetings are held every second Monday.
Get more information on this and other events by hovering over the shaded dates below or viewing the large calendar.

Large Calendar
City Office Hours
The city office is open Monday – Thursday 8:00 – 5:00 and Friday 8:00 – 2:30.
Links
City Maps & Directions
City Office
Municipal Building Map
Municipal Building Directions
City Weather
Current Radar
Today in the Village
Law Enforcement
City of Hillcrest Village Marshal
Brazoria County Sheriff
Alvin Police Department
Local & State Government
Brazoria County
Brazoria County Clerk
Texas Governor
Texas Legislature
Texas Supreme Court
Texas Attorney General
Texas Secretary of State
Texas Comptroller
Federal Government
White House
U.S. Senate
U.S. House of Representatives
U.S. Supreme Court
U.S. Attorney General
U.S. Secretary of State
Internal Revenue Service